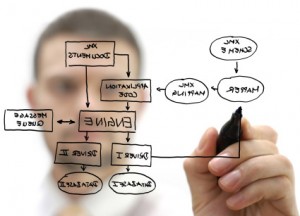 WordPress became one of the most popular CMS platform and blog publishing application, that can make web design work less painful for the developers.
Hiring dedicated, professional and expert wordpress developers from BCNI is beneficial for custom websites because an expert wordpress developer has a lot of knowledge from previous experiences and you can get new additional features in your website.
BCNI is one of the best wordpress development company, which has profound practice in WordPress plugin development. Our talented wordpress development team is highly talented in all sectors of wordpress blog creation and plugins development, wordpress customization and design services.
Professional wordpress developers from BCNI need less time to build your website and the execution speed and and loading time will be fast. However, a custom wordpress website has many interesting features such as integrated link management, tagging, posting multiple categories, plug-ins customization, valid HTML in compliance with W3C standards, password protected posts, easy importing and installation, spam protection, and lots more.
WordPress development allows easy content sharing across Social Media. At BCNIwe have a talented wordpress developers CMS team specializing in wordpress development.
BCNI wordpress developers will provide services for CMS(Content Management System) development, module installation, extensions development, theme implementation and customization, custom plug-ins development and many more. Our wordpress developers have a vast proficiency in PHP programming, MY-SQL, JavaScript and XML, a lot of work experience, availibility at time of emergency and they can provide customer and technical support.
BCNI offers best CMS web development, wordpress development and design services in Burlington, Oakville and Mississauga,  management system solutions at affordable prices.