Microsoft Exchange installation and support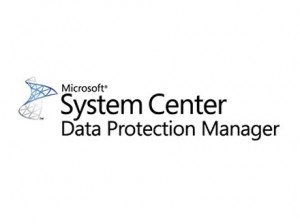 BCNI exchange mail server support technicians can provide

Exchange mail server installation administration and management
Exchange 2010/2007 transition, upgrades and migration
Mail server support
Outlook Anywhere
Mobile device connection support
Support for your Exchange server
For almost any businesses, the email service provides the most frequent distribution of data to the customers and employees. To support your business the email server must be up to the task, and that is where BCNI specialists can help. Our technicians can maintain and install your email system using Microsoft Exchange Server. BCNI specialsts are Microsoft certified and trained on Exchange Server with many years of experience with Exchange Server.
For small business BCNI can provide Microsoft's Small Business Server which is an alternative solution that provides email and other essential functionality.
Exchange server recovery & message routing
If your lost connectivity with your email server there are some things that matter more to your business. The sales department will get frustrated. The management cannot communicate with their employees. Employees will wonder how they will get their files out to your customers. Customers are waiting for a response to the emails they sent you.
This is where BCNI specialists can help. We can diagnose quickly the problem and recover your Exchange Server to get you back in business.
BCNI experts are working methodically through the most common issues that can appear from DNS record changes to network outages or Active Directory account settings to more advanced problems that imply reviews of the Exchange logs or verifying and restoring the integrity of the system. BCNI specialists are using advanced and powerful tools to help solve many Exchange server issues.
BCNI can provide a verified backup solution updated on daily basis to keep your data safe and accurate. With Exchange Server the mailboxes can be rebuilt without having to bring the mail server offline so your employees and customers can continue business as usual without interruption.
Exchange mail server security
BCNI provides integrated security to every solution.
The most important part of your mail server is the security that cannot be compromised. By default your email server must be able to communicate with your internal network and the internet, but it must also be secure. We believe that security should be integrated into every aspect of your mail server. There are many software applications and hardware solutions that should be implemented and used in the same time to maximize security. Antivirus, anti-spam and firewall applications as well as Outlook Web Access and Outlook Mobile Access through an Internet Security and Acceleration server are all additional components that you should take in consideration when taking care of security in an Exchange Server email solution for your business.