IBM server authorized reseller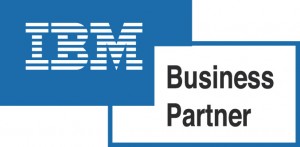 To perform at a higher level, you need to work with highly skilled experts who understand your business inside and out, and can help you achieve your objectives. When engaging an IBM server authorized reseller, you can be assured that you will receive high quality software solutions, service and support – what you need, where and when you need it.
BCNI is such an IBM server authorized reseller and will help empower your success by helping you make the best investment possible in server capabilities for your company. BCNI, as an IBM authorized reseller, is committed to making an extensive investment in skills and a renewed commitment to providing the solutions you demand. With your business running on an IBM server, you can enjoy a reliable, innovative system.
http://youtu.be/KiDcEwOubZ4
Customers are increasingly seeking solutions, not just products, to address their IT requirements. As a result, they continually find themselves having to invest in applications and services from separate skilled providers. AS IBM authorized reseller, BCNI has the ability to offer a total solution to address a number of asset management challenges facing businesses today.
What advantages do you have when buying servers from an IBM authorized reseller?
More targeted solutions, customized support and solutions specific to your unique business challenges
Faster deployments, accelerated time to market
Reduced implementation risk, proven solutions and deep technical skills
http://youtu.be/ztY2W4MB3EA
As an IBM server authorized  reseller, BCNI is committed to providing the latest in technology products at the best prices, reducing your total cost of ownership. BCNI will offer the necessary resources to create a flexible business infrastructure. BCNI operates as IBM server authorized reseller in Oakville, Burlington and Mississauga.
BCNI works with leading technology and service partners to offer maximum value for the business needs of our clients. We partner with systems integrators, service, alliance and technology partners to deliver fast, powerful, flexible and scalable solutions built for performance.