Sonicwall authorized reseller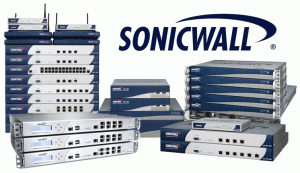 Sonicwall is a leading provider of integrated network security solutions, identity, mobility, and productivity solutions for the SMB, enterprise, e-commerce, education, healthcare, retail/point-of-sale, and government markets. Core technologies include firewall, VPN, wireless, SSL, anti-virus, and content filtering, along with award-winning security management solutions. Together, these products and technologies provide the most comprehensive Distributed Security Architecture available.
BCNI is an Sonicwall  authorized reseller, offering local businesses products and services on a full line of Sonicwall comprehensive Internet security solutions to help enforce your company's security policies with ease at an affordable price. AS an Sonicwall  authorized reseller BCNI provides equipment in Oakville, Burlington and Mississauga. As an Sonicwall authorized reseller product, BCNI will help you with Internet security solution, such as  content filtering, network security antivirus, and virtual private networking (VPN) products. BCNI helps provide networking support to the small and medium sized businesses that do not have their own IT staff.
BCNI has teamed up with Sonicwall to provide network security solutions for midsized or small companies, which are tailored to your company's needs and budget. In the unstable environment of the Internet, there are many security concern. As a reseller of Sonicwall products, BCNI delivers robust, affordable and easily manageable Internet security solutions to protect the network security resources of branch office and small businesses. The scaleable security provides secure data communications and protects online transactions with a solution that your business won't outgrow.
Whether you are a small or midsized company, BCNI offers the network security your company is seeking. We are confident that you will be pleased with the immediate results and long term managed firewall, VPN and UTM services and support that we offer.
As an Sonicwall authorized reseller, BCNI has implemented Sonicwall Internet security appliances for numerous client including schools, manufacturing, engineering and professional service organizations. By integrating its line of high-performance, solid-state firewalls and VPN appliances with value-added security subscriptions such as enforced anti-virus, content filtering, and other security applications, Sonicwall Internet security solution deliver the tools businesses need to counter multiple security threats and to optimize productivity.
Our experienced team is there to give you advice not only on just product documentation and expertise, but we will help you enhance your productivity. Sonicwall security solutions brought to you by BCNI will protect your activity online .