Microsoft Hyper V and Server Virtualization Experts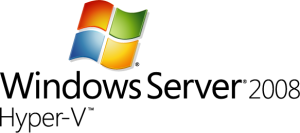 Server virtualization, also known as hardware virtualization, is a hot topic in the IT world because of the potential for serious economic benefits. Microsoft Hyper V virtualization solutions are relatively new. Microsoft Hyper V, the next generation hypervisor-based virtualization technology, allows you to make the best use of your server hardware investments by consolidating multiple server roles as separate virtual machines running on a single physical machine. With Hyper-V, you can also efficiently run multiple different operating systems on a single server and fully leverage the power of x64 computing. Windows Server 2008 introduces a new concept called Server Core. Server Core is a minimal server installation option for computers running on the Windows Server 2008 operating system.
With Windows Server, everything needed to support server virtualization is available as an integral feature of the operating system as Windows Server 2008 Hyper-V. Our Hyper-V consultants can guide your business through simple licensing policies to take advantage of the cost savings of virtualization through Windows Server 2008.
Hyper-V provides a dynamic, reliable, and scalable virtualization platform combined with a single set of integrated management tools to manage both physical and virtual resources, enabling you to create an agile and dynamic data center. It's important that you partner with a Microsoft certified firm with verifiable real world experience with Hyper-V, if you want to obtain the best results and pricing for your server needs.  BCNI has successfully deployed these solutions for our clients, helping them achieve a higher productivity and efficiency rates without extra costs. BCNI provides Microsoft windows server 2008 virtualization services in Oakville, Burlington and Mississauga.
As Microsoft Hyper V and server virtualization experts, BCNI offers server consolidation. Businesses are under pressure to ease management and reduce costs while retaining and enhancing competitive advantages, such as flexibility, reliability, scalability, and security. The fundamental use of virtualization to help consolidate many servers on a single system while maintaining isolation helps address these demands. One of the main benefits of server consolidation is a lower total cost of ownership (TCO), not just from lowering hardware requirements but also from lower power, cooling, and management costs. By partnering up with BCNI for server virtualization, you will be also obtaining infrastructure optimization, both frm an asset utilization standpoint as well as the ability to balance workloads across different resources.
Business continuity is the ability to minimize both scheduled and unscheduled downtime. Microsoft Hyper V and server virtualization options are solutions for these issues, because  Hyper-V includes powerful business continuity features, such as live backup and quick migration, enabling businesses to meet stringent uptime and response metrics.
Testing and development are frequently the first business functions to take advantage of virtualization technology. Using virtual machines, development staffs can create and test a wide variety of scenarios in a safe, self-contained environment that accurately approximates the operation of physical servers and clients. Hyper-V maximizes utilization of test hardware which can help reduce costs, improve life cycle management, and improve test coverage.